Can I get an expert opinion in my family law case?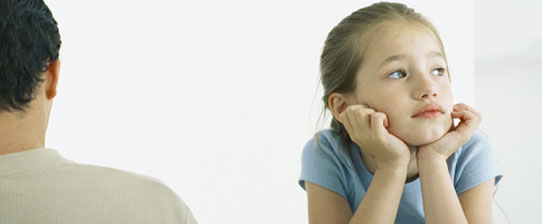 Using an expert in family law
In Family proceedings concerning children, parties are required to ask the Court for permission to instruct any expert to give evidence in their case. However, this is restricted to evidence which is necessary to assist the Court to resolve the proceedings justly.
What does it mean for evidence to be 'necessary' to assist the court?
Expert evidence cannot just be reasonable or desirable to be considered necessary. A judge must consider it to be indispensable to resolving the contested issues rather than just optional.
Simply put, expert evidence is necessary if, without it, the Court cannot resolve a particular and important issue.
For example, in a recent case before the Court of Appeal, the Court had to consider whether an Independent Social Worker assessment of grandparents was necessary to assist the Court in deciding whether a child should be placed with the grandparents following a previously negative assessment. The argument put forward was that the expert was necessary as there was a gap in the evidence that needed to be plugged. The Court did not accept this as there had been no attempts by the grandparents to demonstrate to the court why the initial assessment was flawed and why an expert was needed to fill that gap.
When will a court give permission for an expert?
It is at the Court's discretion to decide whether to instruct an expert in proceedings. As well as being necessary, the Court also needs to consider the following;
The impact that giving permission for an expert will have on the welfare of the child involved in proceedings and the impact any assessment on them will have;
The issues which relate to the expert evidence;
The issues which could be answered by expert evidence;
What other expert evidence is available, whether obtained before or after proceedings began;
Whether evidence could be given by another person, not an expert;
The impact on the timetable of proceedings;
The cost of the expert evidence;
Any other matters listed in the Family Procedure Rules.
The Court considers how, for example, parenting assessments can be challenged by parents in ways other than obtaining a competing parenting assessment. It has been suggested that this can be challenged in cross examination during proceedings or proof can be provided by parents of steps they have taken to address any problems.
The Public Law Working Group have identified the need to control the number of experts being used in Family Courts, in particular the overuse of Independent Social Workers and Psychologists. The Court seems clear that expert evidence should meet the statutory tests above and should not just be the first port of call when someone doesn't like the outcome of an assessment or just want an expert to help improve their case.
How many experts can I instruct? Can I get a second opinion?
Usually, a court will expect parties to instruct a single joint expert, which means parties must agree on what expert to instruct. The idea behind this is to keep evidence as limited as possible, so as to not cause delay to matters and to allow matters to progress as everyone will be in agreement. This will also provide a limit to costs of proceedings.
There are some circumstances where a party may wish to obtain an alternative opinion to verify and/or challenge the report of an expert. This is a separate application to the Court; however, they are rarely made. It appears that the courts require a convincing amount of evidence to justify the instruction of more than one expert. You should speak to your solicitor if you feel this is necessary and they can discuss the merits of such an application with you.
Cost of a family law expert
The costs of an expert are normally split between the parties equally, however, in some cases the Court can depart from this, for example, if one party has legal aid and the other does not, the Court will have to conduct a means assessment of the other party to see if they can afford to contribute to an expert.
Contact our family law specialists
Our lawyers have extensive experience in this area of family law and can help you. Contact Louise.Law@davidgray.co.uk or 0191 243 8163 who will find the right family lawyer to help you.