Appendix Private Life: applications based on long residence in the UK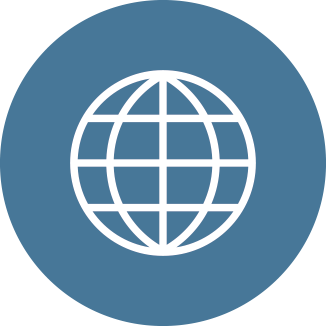 Private life applications on the basis of 20 years' long residence in the UK
Length of residence in UK
For many years it has been possible to apply for permission to stay and in some cases permanently stay in the UK after completing a particular number of years residence. The length of residence that is needed, whether this has to be continuous and / or lawful residence, along with other requirements to be met, has been changed a number of times and the private life route has changed again.
Appendix Private Life
Appendix Private Life of the Immigration Rules now sets out the current requirements to apply for permission to stay based on having 20 years' long residence in the UK.
Establishing a private life
If a person has lived in the UK continuously for 20 years they can apply for permission to stay in the UK on the basis that they have established their private life in the UK.
Under the 20-year rules a person does not have to have lived in the UK lawfully, but rather continuously. For example, a person who entered the UK lawfully but later overstayed their visa and has now lived continuously for at least 20 years may be able to benefit under this rule.
Indefinite Leave to Remain
This is different from the 10-year long residence route where an applicant who has accrued 10 years' continuous lawful residence in the UK and meets other criteria, such as suitability and knowledge of English language and life in the UK, is eligible to apply for permanent stay (Indefinite Leave to Remain) in the UK.
The 20 year rule
Applications granted under the 20-year rules are not granted Indefinite Leave to Remain straightaway. If the application is successful, the applicant will be granted permission to stay (limited leave to remain) for 30 months initially. The applicant will then be able to apply for Indefinite Leave to Remain once they have accumulated 120 months' lawful residence on the basis of their private life route. This means that under the 20-year rules it will take at least 30 years from first entering the UK before the applicant can apply for permanent stay.
Requirements for 20 year residence
The requirements to apply for permission to stay in the UK on the basis of 20 years' residence are that the applicant:
Has lived continuously in the UK for 20 years
Makes a valid application
Does not fall for refusal under the suitability requirements
An application made under the 20-year long residence rule may only be refused therefore on suitability grounds or if the application that has been made was not valid.
Time spent in prison
Unlike the 10-year lawful residence route, time spent in prison will not break continuous residence. However, if an applicant has been imprisoned, the time spent in prison is not counted towards the residence period.
Additionally, applicants can have absences of up to 550 days in total outside of the UK, rather than 548 days in the 10-year route.
How to make a private life application
The application is made online. Applicants can not add dependants to this application. Dependants should make their own application if they would also like to apply on this route.
Once an application has been submitted online, the applicant must submit their supporting documents within 10 working days. Failure to do this may lead to the application being rejected.
The applicant must then attend a biometric appointment to have their fingerprints and photograph taken. There is no fee for this.
The current fee to make an application in this route is £1048.00. The applicant will also need to pay the Immigration Health Surcharge fee of £1560.00.
The Home Office do not have a published service standard processing time for this type of application, however their current processing time is around 11 months. See the government website for further information.
Despite the fact that an applicant applying under this route will have to wait 10 years before they can apply for Indefinite Leave to Remain, it provides people who have lived in the UK unlawfully with a route to settlement.
Contact our immigration specialists
For advice on any immigration matter please make an appointment with our immigration team on 0191 232 9547 or complete a contact form.