What is Help to Buy?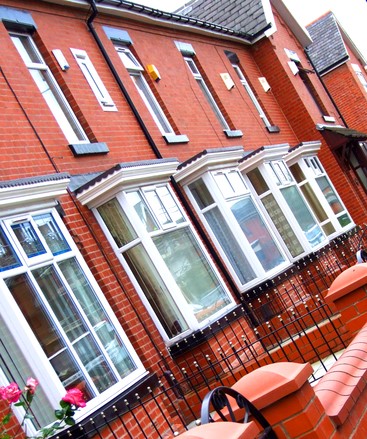 The Help to Buy is a government backed initiative which is designed to help people get onto the property ladder or buy a new home without a large deposit. The most common Help to Buy scheme in England is the Help to Buy Equity Loan (England).
In 2018 it was reported that the Help to Buy equity loan scheme had resulted in the purchase of 183,947 properties in England and had a total value of £46.52 billion. More than 420,000 people have now used this scheme to help them buy their dream property and so far, 121,500 first time buyers have saved a total of £284,000,000 thanks to this stamp duty relief. These statistics show just how popular the Help to Buy scheme really is.
So how does help to buy work?
The home that you are purchasing can be worth up to £600,000.00.
You put down a deposit of at least 5% and the government will lend you up to 20% of the property's value as an equity loan.
You then take out a mortgage on the rest of the property value. Say for instance you put in a 5% deposit and your equity loan from the government is 20% you would then take out a mortgage for the remaining 75%.
Who is eligible for Help to buy?
The Help to Buy scheme was launched to make it easier for first time buyers who have small deposits buy their first property and to also help existing homeowners to move house. However, Help to Buy equity loans are only available on new build properties. If you are looking for a new modern home then a Help to Equity Loan could be the best way for you to reduce the size of the mortgage that you take out.
Are there any plans to change the Help to Buy equity loans?
It was announced in 2018 that the scheme will change from April 2021.
One of the biggest changes due to happen in 2021 is that from then on loans will only be available to first time buyers. The maximum amount that you can borrow will also be regionally capped. For instance, in the North East of England the price cap will be at £186,100.00, this is the maximum property price in the North East that you will be able to take out a Help to Buy loan.
How do I repay a Help to Buy equity loan?
You will need to repay your equity loan in full after 25 years either when your mortgage term finishes or when you sell your home.
You will have to repay the market value of the loan at the time rather than the amount you originally borrowed as the loan is for a percentage of the property price rather than a set cash value.
What is the interest rate for Help to Buy equity loans?
For the first five years your loan will be interest free! From the sixth year of your loan you will start paying interest at a rate of 1.75% of the loan. This can rise each year by any increase in the RPI (Retail Prices Index) plus 1%.
Should I take out a Help to Buy equity loan?
The Help to Buy equity loan scheme has been very popular with first time buyers and home movers since it launched in 2013. If you're interested in buying a new-build property, a Help to Buy equity loan is certainly worth considering but if you do decide to apply you should always investigate further.
Contact Us
Contact our property experts for assistance on 0191 243 8167 or find out more on the government's website.