Anne Austin
Solicitor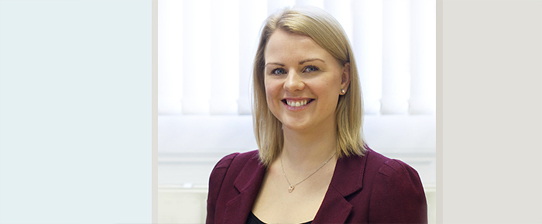 Anne Austin is Solicitor working in the Property Department, specialising in Residential Conveyancing, Matrimonial Transfers, Re-mortgages, Wills, Probate and Lasting Powers of Attorney.
Moving home can be one of the most stressful things you can go through, however I ensure that the process runs as smoothly as possible and my clients are kept informed every step of the way.
Similarly, giving instructions to a Solicitor about your Will and what you wish to happen to your estate when you pass away can be a daunting process. I can guide you through that and ensure you sign your Will with full peace of mind that your affairs are in order.
I am a dedicated worker and am always willing to listen so as to properly understand your problems or situation. I provide clarity in situations that are often stressful and upsetting. I am compassionate about a client's problems and appreciate that everybody's circumstances are different. I will always provide realistic advice, and am mindful of the costs implications for clients and will therefore provide cost effective advice to you.
Before joining the Property Team, I worked for two years in the Family Department specialising in child contact disputes, divorce and domestic violence issues, and a further year in the Civil Department assisting clients with police complaints and civil disputes such as debt recovery and inheritance disputes.
Before joining David Gray Solicitors LLP, I spent 4 years working within the Wills and Probate Department of a small high street firm, again helping clients through very upsetting and stressful situations. I completed a law degree at Cardiff University in 2004. I then graduated from the Legal Practice Course at Northumbria University, with a distinction, whilst working full time as a legal assistant.