COVID-19: Deprivation of Liberty Safeguards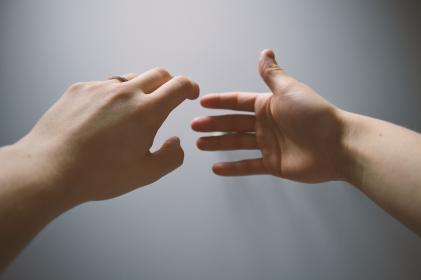 On 29 May 2020 the government issued new guidance to be used during the Covid19 pandemic for those caring for adults who lack the relevant mental capacity to consent to their care and treatment and are subject to a  Deprivation of Liberty Safeguards (DoLS) authorisation.
What does the guidance apply to?
The guidance only applies during the pandemic and addresses situations where someone's care and treatment arrangements may need to change.  The examples it gives are to:
Provide treatment to prevent deterioration when they have or are suspected to have contracted COVID-19
Move them to a new hospital or care home to better utilise resources, including beds, for those infected or affected by COVID-19, and
Protect them from becoming infected with COVID-19, including support for them to self-isolate or to be isolated for their own protection.
The guidance is clear that most new arrangements during the pandemic will not constitute a 'deprivation of liberty' and if they do, most will not require a new DoLS authorisation.
More complex situations
For most people, decisions on providing care and treatment can be made if it is considered to be in that persons best interests. You should, however, be aware that there are certain situations that will prevent this, for example:
If the person has made a valid and applicable advance decision to refuse the specific treatment in question then relevant treatment, including for COVID-19, cannot be provided.
If the person has a donee appointed under a personal welfare Lasting Power of Attorney or a court appointed deputy with a specific authority in relation to the proposed treatment, who is refusing consent to that treatment, then that treatment cannot be provided.  If carers are not in agreement with the attorney's or deputy's determination of the person's best interests, then, unless the dispute cannot be resolved through other means, consideration should be given to an application to the Court of Protection.
So what if the person is deemed to be deprived of their liberty?
(a) If the person already has a DoLS authorisation then it's possible the authorisation will cover the new arrangements. It may be appropriate though to ask for a review to be done.
(b) A review should be carried out if the proposed new arrangements are more restrictive.
(c) If the current authorisation does not cover the new arrangements, then a referral for a new authorisation will need to be made to the supervisory body to replace the existing authorisation.
It should be remembered that DoLS cannot be used if the arrangements are purely to prevent harm to others.
So how would a DoLS assessments or review be carried out?
The guidance states that remote techniques should be used as far as possible, such as telephone or video calls if it is appropriate to do so. If an assessment has been carried out within the last 12 months, this can be relied upon without the need for a further assessment.