Fraud allegations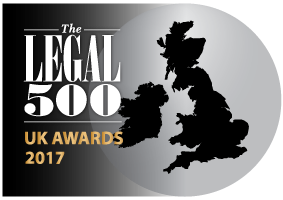 New figures released by KPMG show that incidents of fraud taking place in the North East have increased significantly in the last 12 months.  Cases involving the theft of over £100,000 are labelled 'major fraud cases', and these have increased by 25% over the last year.  In 2015 there were 16 major fraud cases, but this rose to 22 in 2016.
It's thought that fraud in the workplace, committed by employees defrauding their employers, has also increased. Figures suggest that in 2015 the total value of workplace fraud in the North East was £274,000 but in 2016 was £851,000. Alongside the figures, the police say that fraud is now the most commonly committed crime.
How we can help
Our specialist criminal defence solicitors are experts in defending allegations of fraud, whatever the value may be. In fact, we recently won the Legal 500 regional law firm of the year award for our work in defending allegations of crime and fraud.  We can advise clients whether they are being investigated, have been charged or are facing prosecution.  If you are facing allegations of fraud, we will work with you to put forward the best possible defence and ensure that you fully understand the process and the possible outcomes.
The first stage of an investigation might be for the police to ask you to answer questions. If this happens, you should be aware that you are entitled to free legal advice from a solicitor. We have a solicitors on call 24 hours a day to attend the police station with you.  It is important to make sure you get advice as your answers to a police interview can make all the difference between being charged and released.