The national media have recently been reporting statistics relating to the Care Proceedings issued in the UK. The BBC has reported that one mother in our area has had seventeen children removed from her care during her lifetime. Court proceedings are brought by a Local Authority, often referred to as Children's Services, when there are concerns about how children are being looked after and whether they can be kept safe.
The statistics released this week show that parents who have had a child removed from their care are more likely to become involved with Children's Services again with subsequent children. In September Newcastle will become the latest area in the UK to offer the Pause Project. This will be a service offered by the Council and Barnados designed to support mothers who have repeatedly experienced children being removed from their care. The aim of the project is to break this cycle by helping women to develop life skills and make positive changes for their future.
Lucy Mead, Head of Family said "The news that Pause will be coming to Newcastle is very encouraging indeed.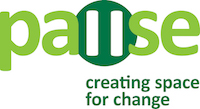 The statistic that 49 women had 205 children removed into care is very sobering indeed. We know from our many years of collective experience working with families involved with Children's Services that the tragic cycle of losing a child in care proceedings is repeated many times for some mothers and that each removal increases the risk for that mother of losing each successive child."
The media are often quick to judge parents without appreciating that each family, their struggles and circumstances, are different. There are many different reasons why parents might struggle to look after their children. Some of these reasons include health difficulties, a lack of support or even domestic violence- or other factors outside a parent's control. When Children's Services become involved with parents their initial focus is to try and make things work for the family and to try to safely keep the children with their birth parents. Despite these aims it can still feel very intrusive and be an incredibly anxious time for families.
We know that Child Protection investigations and Care Proceedings can be strange, frightening and intimidating processes and it is essential that parents receive proper legal advice and support throughout. This is because a parent's ability to understand what is being asked of them and to be able to fully engage in the court process is essential.
In some cases concerning children a Judge will be faced with a difficult decision about whether or not a child should return home. We understand that parents faced with this prospect are looking for a solicitor who will help them to prepare their best possible case and to provide them with clear and consistent advice.
If Children's Services are involved with your children and you are in need of support and advice, our expert team of Care lawyers and court advocates can provide you with this.
David Gray Solicitors are award winning specialists in family law. If you need help please contact Louise Law on 0191 243 8163 for a confidential chat, or Chat Live on our website.
Follow our Family Team on Twitter at @NE_FamilyLaw