Family Team Awarded Regional Firm of the Year at Family Law Awards 2016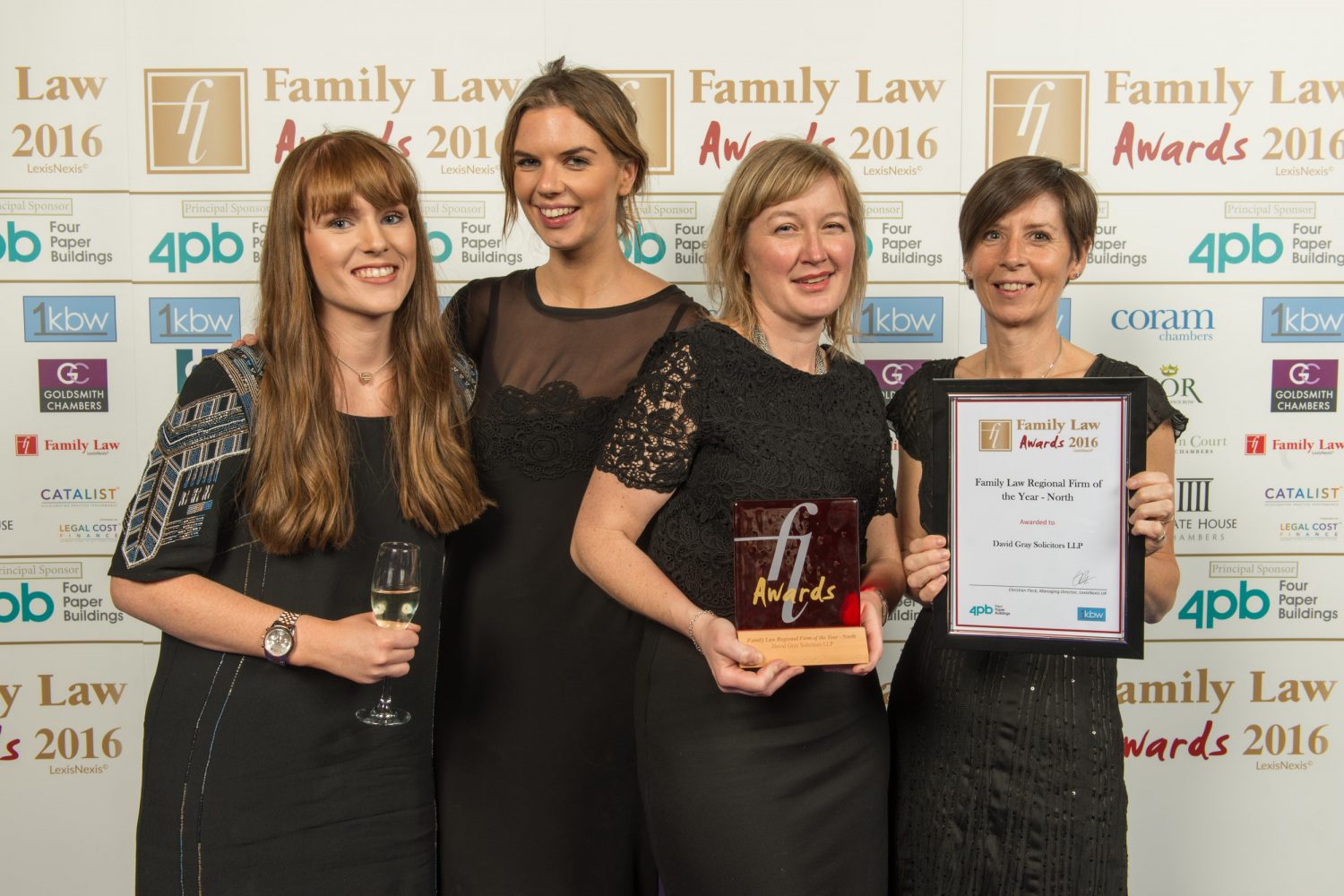 This week at David Gray we are celebrating being crowned 'Family Law Regional Firm of the Year (North)' at the 6th annual Family Law awards.
Beating stiff competition from three other excellent firms in the Northern England region, we were thrilled to receive the award and certificate.
Members of our family team attended the prestigious black tie event at the Bloomsbury Big Top, an exclusive event venue in London on 23rd November 2016, Lucy Mead, Head of Family at David Gray said, "We are absolutely delighted to receive this award, our team has a wealth of experience and skill which means we can provide expert representation to clients in all areas of family law. It is really gratifying for our team to be recognised for their hard work and commitment."
The Family Law Awards were launched by Jordan Publishing to recognise the important work of family lawyers, and celebrate their many successes and outstanding achievements. The shortlist and winners are chosen by a judging panel made up of the heads of the Association of Lawyers for Children, Chartered Institute of Legal Executives, Family Law Bar Association and Resolution, along with Family Law editors and publishing executives.