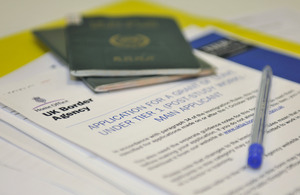 Family visas will be affected by more rules changes. The Government recently issued a new statement announcing a number of proposed 'minor changes' and 'clarifications' to the existing rules in relation to the 'private and family life' immigration categories contained within Appendix FM of the Immigration Rules.
No specific date has been given for when these family visa changes will take place with the statement indicating that most of the proposed changes are due to take effect in 'the autumn'.
Of particular note includes a provision requiring a parent to be having direct access (in person) to a child in order to obtain a grant of leave to remain or entry clearance as a parent under Appendix FM; this is likely to cause difficulties for parents who are seeking contact through the court or by negotiation through solicitors but who are not having direct access with their child at the time of any application due to the child's other parent preventing contact from taking place.
Other changes to family visas include preventing individuals granted temporary admission or temporary release for less than 6 months from making a private and family life application under Appendix FM, consistent with the current rules preventing visitors and others granted leave of up to six months from making similar applications.
There are also a number of  changes to the permitted sources of income and the specified evidence required under Appendix FM-SE in respect of the minimum income threshold for sponsoring a partner and any dependent children.
Contact our specialist immigration team to discuss how any of these changes may impact on your application for a family visa.
Ian Lowther is a solicitor in our immigration team