Bryony Rest was asked comment by the BBC this week on the cases of two cricketers from The Gambia who have been refused Sports Visitors visas to play cricket in Sussex this summer.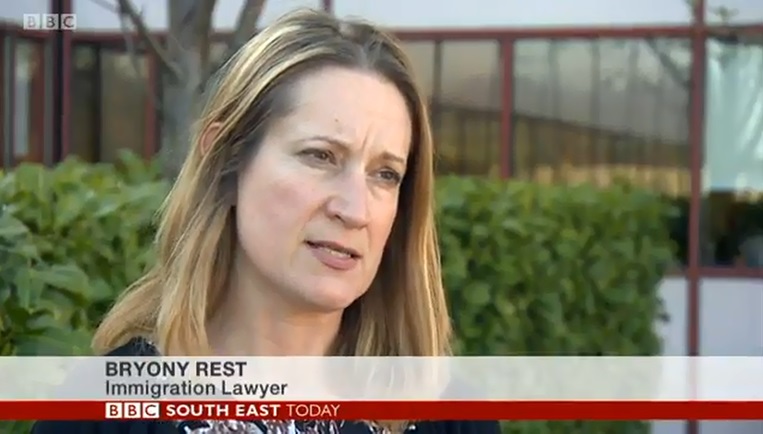 They were invited by the Sussex Seniors, a group of village teams who have had an association with the cricket community in The Gambia for many years, including sending thousands of pounds of sports equipment to Africa. It was hoped that that could come to play for a village club this summer season.
One of their members offered to provide free accommodation and fully sponsor the visits financially. He also offered his personal assurance that the cricketers would return home at the end of their visit.
The cricketers themselves were the Captain and Vice-Captain of the Gambian national team. Both are teachers and cricket coaches in The Gambia.
The visas were refused because an Entry Clearance Officer didn't accept that the cricketers did intend to leave the UK as they claimed.
The Immigration Rules require visitors to demonstrate that their visit is genuine and that they intend to leave the UK at the end of their visit. They also require visitors to show that they have sufficient funds to pay for their travel to and from the UK and support themselves whilst here.
When assessing an application an Entry Clearance Officer is required to make a subjective judgment about the applicant's intention. Applicants are very rarely interviewed these days and an application is considered on the documents alone.
The difficulty applicants face is in how to demonstrate their intention. The Home Office's guide to documents to submit in support of a Visitor's visa application suggests providing bank statements as evidence of sufficient funds for a visit. But what evidence can be provided to prove an intention to return?
The right of appeal against the refusal of a visitor's visa was withdrawn in 2012 except on human rights or race discrimination grounds, the bases for which are very limited, and so in reality removing any effective remedy for applicants.
Prior to this our experience was that many decisions, particularly those concerning intention to return, were overturned on appeal once a Judge had a fuller opportunity to hear from the applicant and sponsor. Now there is no effective appeal right Entry Clearance Officers make subjective judgments which cannot be challenged.
In addition, the requirements to settle as a spouse or family member in the UK have been significantly toughened. Entry Clearance Officers refusing applications not infrequently state that they suspect visitors are seeking to circumvent these settlement requirements.
We are seeing increasing numbers of cases where people who have been allowed to visit the UK previously, and who have complied with their visa conditions whilst here and returned home again, are being refused further visas: parents now unable to visit children and grandchildren in the UK, as well as other cases, such as the two cricketers who have sound sponsorship offered by UK nationals and good reasons why they would go home again, yet their intention to return is not believed.
There are abuses of the immigration laws and those who say they intend to visit the UK but once here work and don't go home. The Immigration Rules set out requirements to be met to seek to prevent abuse. However not everyone who wants to visit the UK intends to abuse the system. The requirements, particularly those where a subjective judgement is to be made, must be applied reasonably and fairly. Judging all applicants as seeking to abuse the visa system is neither reasonable or fair.
If you would like advice on immigration matters please contact Irfan Ali or call us on 0191 2329547.