UK travel bans & quarantine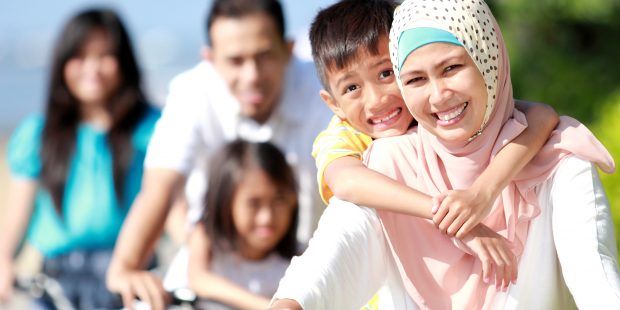 Travel bans & quarantines – how do they affect UK visa applicants?
With travel bans from so-called "red list" countries, the suspension of travel corridors and the many times-about-to-be-announced introduction of compulsory quarantine in hotels for travellers arriving in the UK, those already holding or who have applied for visas for the UK will be concerned how these measures may affect their visas and ability to travel to the UK.
While there has been a fair amount of negative comment about why people are travelling at all, usually with reference to social media influencers sunning themselves in Dubai or the Caribbean (which is especially galling when you're stuck in lockdown in the midst of a British winter), significant numbers of people do have a legitimate reason to travel. This could include to see or join family, to work or study, to seek protection or for medical treatment.
Continuing the Government's favoured "Australian-style" theme for any border policy, the Health Secretary announcing the new restrictions on 9 February 2021, said that the Government had "been taking advice from our Australian colleagues… on quarantine." So we will now have managed quarantine hotels, a concept that both Australia and New Zealand implemented in March 2020.
I am not going to comment here on the legality of the new rules, or indeed if they are rules at all, but instead will look at some of the practicalities which those we advise may face.
How the restrictions will affect people boils down essentially to 3 factors:
Where they are travelling from
Who they are
Why they are travelling
What are the UK rules for travel from Monday 15 February 2021?
Travel corridors
All travel corridors remain suspended.
Travel bans from countries on the "red list"
Travel is banned or anyone who has visited or passed through a "red list" country in the 10 days before arrival.
This does not apply to British or Irish nationals or those who have "residence rights" in the UK. For these people, there are different requirements depending on which UK nation they arrive in.
In England they must:
Enter at an approved port
Book and pay for a managed quarantine hotel
Take a negative coronavirus test before travelling
Complete a passenger locator form
Quarantine for 10 days in their booked hotel, unless exempt
Take a coronavirus test on day 2 and day 8, a positive test extending the period of quarantine.
Exemptions are limited to very narrow list of jobs including hauliers from Portugal, defence personnel, diplomats and those doing "essential border security duties":
Booking and staying in a quarantine hotel when you arrive in England – GOV.UK (www.gov.uk)
Travel from countries not on the "red list"
Everyone entering the UK is subject to restrictions.
Again there are different requirements depending on which UK nation they arrive in.
In England, if arriving from outside the Common Travel Area they must:
Take a negative coronavirus test before travelling
Book and pay for a travel test package that includes a coronavirus test on day 2 and day 8 (although they can pay extra for the "Test to Release" scheme so have a test on day 5 and stop self-isolating then if negative)
Complete a passenger locator form
Home or hotel quarantine for 10 days.
In Scotland anyone entering the country by air has to self-isolate in a hotel.
The GOV.UK site has list of jobs that may be exempt from one or more of the travel restrictions:
Coronavirus (COVID-19): jobs that qualify for travel exemptions – GOV.UK (www.gov.uk)
Penalties for breaching the rules
Stiff penalties have been announced for those breaching the rules ranging from £1000 for failing to take a test up to £10,000 or imprisonment for up to 10 years for providing false information on a passenger locator form.
However there are no Regulations introducing these at the date of writing!
What if you have a visa for the UK?
If a person holds a visa for the UK then they may have "residence rights" and so will be treated as British and Irish nationals and exempt from the "red list" rules.
Who has residence rights does not appear to be defined anywhere on the GOV.UK website pages setting out the new scheme but is understood from the Home Office V & C Stakeholder meetings to include people with existing:
Indefinite Leave to Remain
Limited leave to Enter or Remain e.g. students or workers (but not visitors)
Settled or Pre-settled status under the EU Settlement Scheme
Residence under the Withdrawal Agreement, so EEA Regulations, frontier workers and family members of EEA nationals with rights of residence.
What if you can't travel before your visa expires?
The availability of hotel rooms may practically limit the number of people actually able to travel to the UK.
Reports from Australia are that the limited number of hotel places is restricting the number of people allowed to enter at any time and so the number of flights too. There was a considerable amount of disgruntlement reported about tennis players flying in for the Australian Open while Australians are unable to travel back owing to the limited number of hotel quarantine places and flights. Family contacts in New Zealand have reported having to book a quarantine hotel 3 months ahead of travel.
One of the early helpful changes made by UKVI in response to the Coronavirus was to extend the validity for travel of vignettes for longer-term visas from 30 days to 90 days.
If a person is unable to travel within the period that their visa is valid, they can apply for a replacement vignette. Colleagues have reported this being possible even some months after the original vignette expired.  There's a further fee payable of £154 for this.
What about the time limit for collecting a Biometric Residence Permit and registering with the Police?
The letters issued to recent clients are somewhat confusing.
On BRPs they state say this must be done before the vignette expires or within 10 days of arrival but not until after the required quarantine period has passed. However they then go on to say that they will be held at the collection point for 90 days from the start date on the vignette. So it seems that the new travel rules should not cause an additional issue with this.
On police registration they state this must be done within 7 days of arrival with no mention of observing quarantine at all.
Is it still worth applying for a visa for the UK if you may not be able to travel?
This really depends on why a person is travelling to the UK and when they need to be here.
While visiting the UK is still permitted, the requirement to quarantine on arrival in the UK is likely to mean that only longer-term trips are viable especially if the traveller then has to factor in a period of quarantine on return to their home country.  For visa-nationals the Coronavirus guidance says that their visa decision may be delayed if from a "red list" country until the restriction is lifted.
For those coming to the UK for longer-term reasons then it will likely be a question of timing.
Here are a couple of scenarios that clients have come to us with in the past months.
Corporate client wanting to sponsor a Skilled Worker from outside the UK
They will need to think carefully not only about when they want the job to start but on the ability of the prospective employee to travel to the UK as this will inform the start date they put on a Certificate of Sponsorship (CoS) and the date they assign it.
The guidance is confusing about what to do if a start date changes. The guidance for sponsors says that a sponsor must let the UKVI know if a start date changes via the SMS. The Coronavirus guidance says that if a start date has changed they will not automatically refuse a visa. However the guidance for sponsors states that if the start date is delayed by more than 28 days then the employer must stop sponsoring the worker.
If the worker cannot travel in the immediate future then the sponsor may be best advised to delay starting the process altogether.
Family client looking to relocate with a partner and children back to the UK from a "red list" country
This client wants to be back in the UK by September 2021 to resume a University course. In addition they won't meet the partner definition till July 2021 when they will have 2 years' cohabitation.
While there is then no immediate travel issue, and of course the situation may have changed by the date they can apply, for a family of four they will need to factor in the additional costs potentially of hotel quarantine and of testing.
Contact
If you have any queries relating to the current UK immigration rules, please don't hesitate to contact our experienced team who are dealing with the rules every day and are therefore up to speed on the practicalities and likelihood of success at present. Call on 0191 232 9547.