Lights, Camera, Conviction?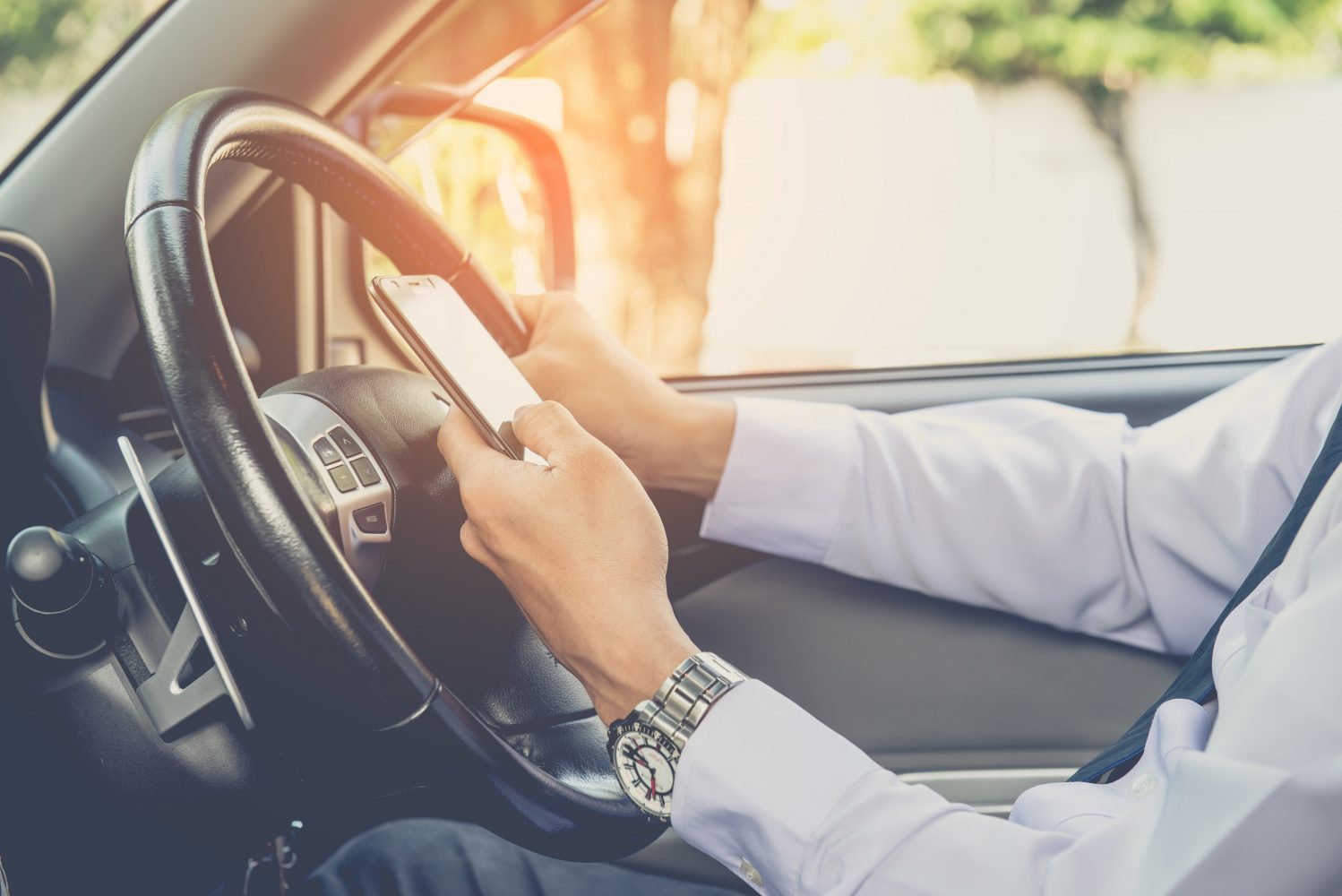 Mobile phone while driving: legal loophole set to close
A legal loophole allowing drivers to film and take photographs on mobile phones whilst driving could be closed by Spring 2020.
The Government has announced plans to close a legal loophole which has previously allowed drivers who use mobile phones to film or take photographs to escape prosecution.
Whilst the law already bans drivers from calling and texting on mobile devices, the legislation does not explicitly ban those behind the wheel from using these devices to take photographs or film whilst driving. In order to commit an offence, the law currently states that a driver must be using a device "which performs an interactive communication" while driving.
The wording of the legislation has previously allowed drivers to overturn their convictions, as they were not using their mobile phones to communicate at the time of the offence. In July 2019, a man successfully appealed his conviction after being found guilty of using his phone to film a crash whilst driving in North London in 2017. Relying on the wording of the legislation, the man was able to successfully argue that he was not using the phone to perform an interactive communication, as he was using it only to film. The Court agreed and allowed the appeal, although two High Court judges subsequently criticised this law, which they said had failed to evolve with the rise of smartphones.
Review
It appears that the Government is in agreement with the criticism, as Transport Secretary Grant Shapps has now announced an urgent review will be carried out, with the view of tightening up current legislation to close this loophole. It's expected that proposals for reform could be in place by Spring 2020.
It's therefore likely that by next year, drivers who use devices to film or take photographs will be committing an offence, although the punishment for this is not yet known. However, any punishment is likely to fall in line with existing sentencing powers for drivers who use devices to text or make calls without hands-free technology, resulting in six penalty points and a fine of £200 if caught.
As it currently stands, the law remains unchanged and if you're caught using a mobile phone or electronic device whilst driving, it's important to take legal advice to fully understand the potential consequences, which could ultimately result in loss of your driving licence. There are a range of offences that can be committed if you are caught using a mobile phone, sat nav, or electronic device without hands-free technology whilst driving and offences can still be committed even if you are using hands-free, if it is suspected that you were distracted by the device whilst driving. Those who use devices whilst stuck in traffic or at lights are still committing an offence.
Our team of specialist motoring solicitors are routinely instructed to represent clients who have been charged with offences involving the use of devices whilst driving. We have successfully persuaded courts not to disqualify clients in such circumstances and can assist with all aspects of motoring law.
Contact
Find out more on our Motoring service pages or if you could benefit from an initial appointment, contact David Gray Solicitors on 0191 232 9547 to speak to a member of the motoring team and find out how we can help you.