Gray goes Green – Bags for Life
As from Monday 5th October 2015 by law large shops in England will have to charge 5p for single use carrier bags.  Large shops (defined as over 250 employees) will include all supermarkets, retail chains  (excepting franchises such as Spar) and department stores. Smaller businesses can choose to adopt the same policy. The money raised will go to charities rather than profiting the businesses.
The reasons for this change in the law are clear: about 7.6bn plastic bags were handed out in the UK last year (140 per person and a significant increase on the previous year), the  environmental damage caused by plastic pollution is leading to global concern and there is clear evidence from the other countries of the UK (who were earlier adopters of this change) that charging for plastic bags  very significantly reduces their use.
David Gray Solicitors has for a number of years produced cloth bags to give to clients and to give out at different events. However these weren't designed for a supermarket shop or for heavier items.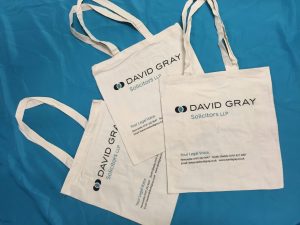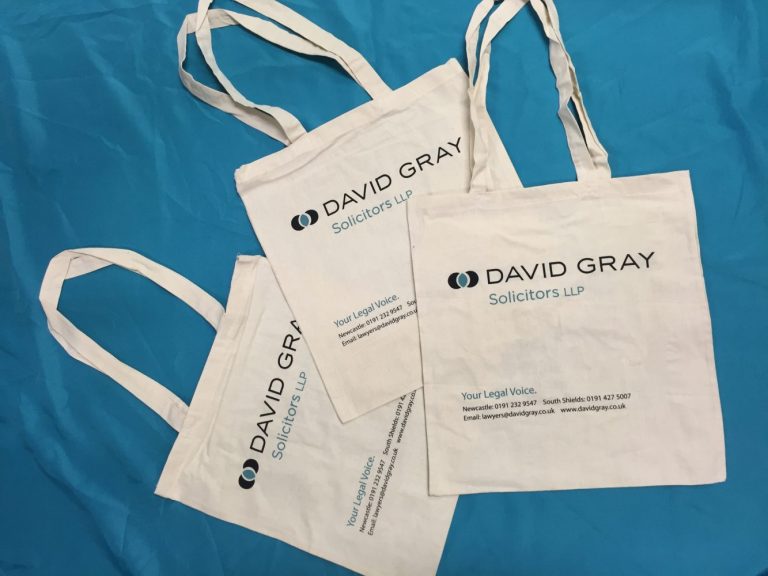 In response to this change in the law we are therefore producing attractive, strong Bags for Life to replace single use carriers.
Elspeth Thomson, Managing Partner said "We are all very concerned about the effect of plastic pollution on the environment and this is a real opportunity both to do our bit and offer something useful to our clients and friends. Our staff are all keen to use our new bags because they are attractive as well as being very serviceable. Expect to see our advocates turning up to court with their files in our "Gray goes Green" bags!"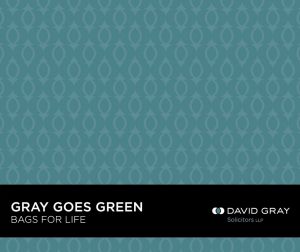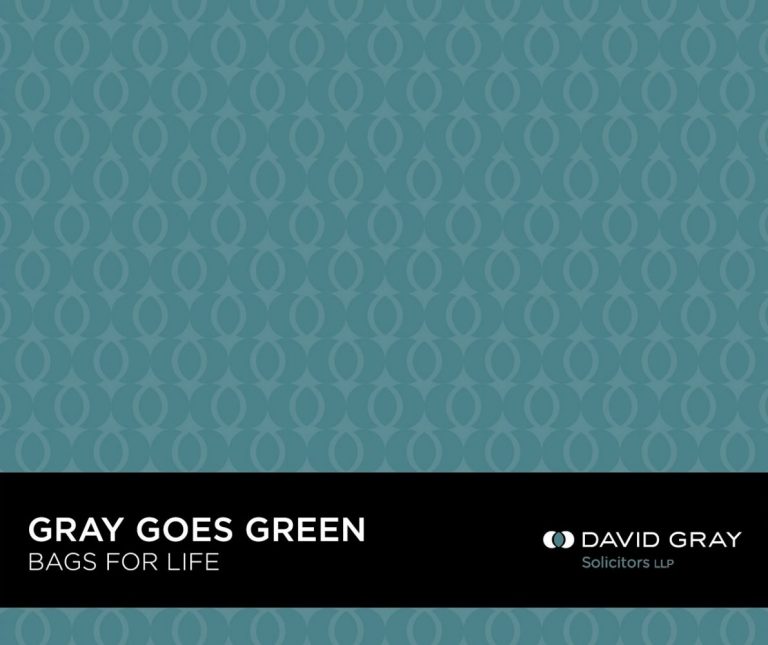 For more information on how the new law will work see DEFRA's policy paper here
Published 5/10/2015