How do you choose a good solicitor?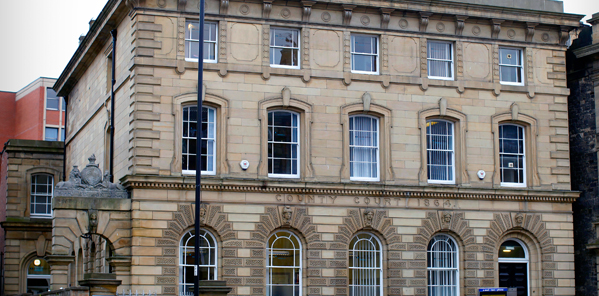 Let's be honest, no-one particularly relishes the prospect of using a lawyer and so finding a good solicitor can be a task that gets put off: we are generally associated with periods of personal upheaval and if you're already feeling anxious, making the right decision about which solicitor to use can often be confusing.
We're pleased to say that most of our work comes through personal recommendations from clients who have already used our services. However, if you're looking for independent verification that the law firm you are looking to use is highly reputable, then recommendations and endorsements by two leading Legal Directories are extremely useful.
The 'Legal 500' and 'Chambers & Partners' are long established and well-regarded legal directories that help clients to understand more about the specialist solicitors working within the profession. The directories are updated annually and compiled following a rigorous interview process with law firms and their clients by a team of legal researchers.
The directories identify leading law firms by region and 'tier' firms based on their areas of specialism. In addition, key solicitors receive individual recommendations.
This year, David Gray Solicitors is once again ranked highly in a number of practice areas in the North East. Several solicitors receive individual recognition for their expertise and three of our solicitors are highlighted as being 'star individuals' (marked with a * below).
'The Legal 500' and 'Chambers & Partners' -Tier 1
Recommended Individuals:
'The Legal 500' and 'Chambers & Partners'
General: Tier 1
'The Legal 500' 
Fraud: Tier 1
Recommended individual:
'Chambers & Partners'- ranked nationally
Recommended individual:         
Mike Bishop*
'Chambers & Partners' -Tier 2
Recommended individual:
Employment 
'The Legal 500' – Tier 5 
Recommended individual:
Housing
'The Legal 500' – Tier 2
It was Benjamin Franklin who said: "In this world nothing can be said to be certain, except death and taxes", but we think there is a third certainty…needing a solicitor at some point in your life.
Whether it's to help you move house, resolve an immigration issue or represent you in a divorce – David Gray Solicitors has the legal expertise to help you. You can get in touch by phone, email, via our website or call into our offices in Newcastle or South Shields-  we'll be happy to help.