Northern Law Awards 2015 Results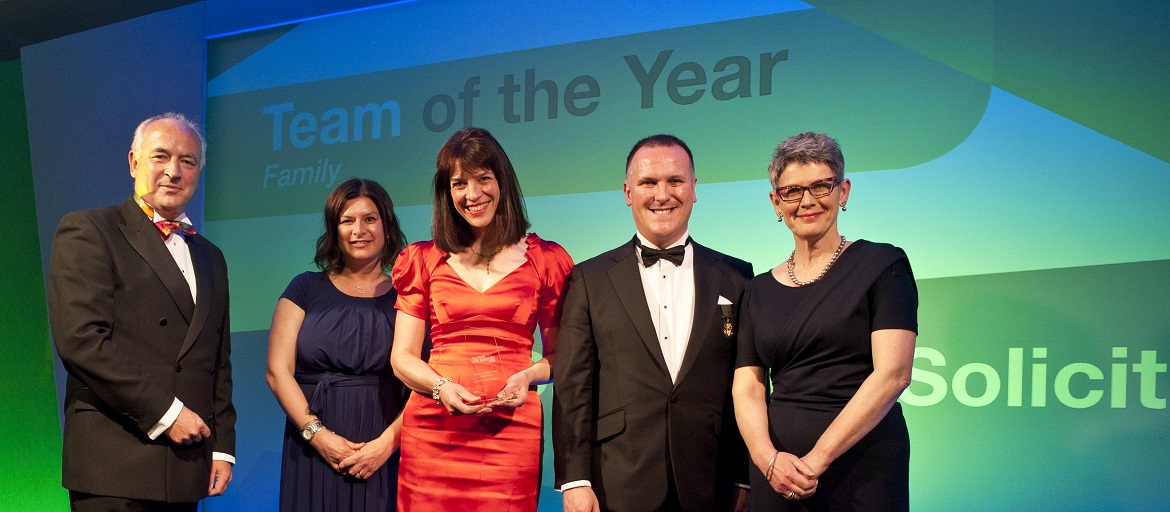 Our family law team is celebrating after winning a highly respected legal sector award.
The Northern Law Awards, which took place at Newcastle upon Tyne's Biscuit Factory on 11 June, was a glittering affair celebrating the wealth of legal talent and success within the region.
Our family department were shortlisted for Family Team of the Year alongside Beecham & Peacock and Silk Family Law.
Mary Shaw said: "I am so proud of the family law team. It is thanks to their talent, hard work and innovation that we have won this award.
"I'm especially pleased that the judges noted the team's innovation, as well as our ability to carry out a full range of both private and public work to the highest standards. It is such an honour to win and to be recognised for all of our hard work."
Mary added: "The unusual and great thing about our team is that we have experts in every area of family law. In addition our team is always looking for new and better ways to meet our clients' family law needs."
Stephen Gowland, former president of CILEx, presented the firm with the award. Stephen, who was a member of the judging panel, commented when presenting the award "; it was felt that there was one stand-out family team. The winning team were able to highlight their legal expertise in the field as well as demonstrating their exemplary strong team ethic and structure. A big factor was also the impressive range of work this talented team have undertaken within the private and public sectors."