IMMIGRATION CONCESSIONS DURING COVID-19 – 04.02.2021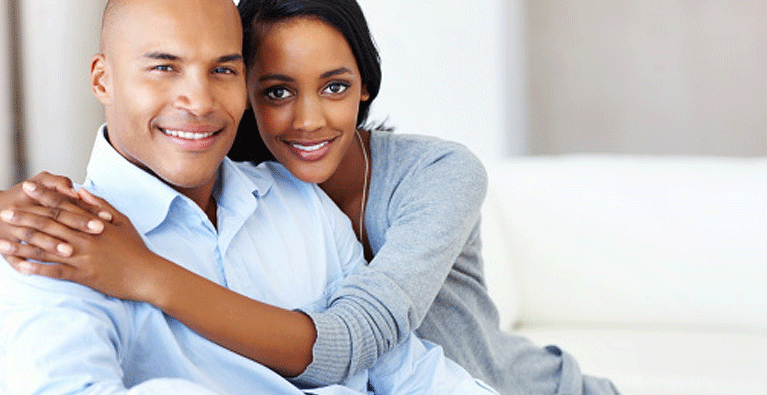 The Home Office have yet again published an updated version of their Coronavirus guidance for UK visa applicants and those in the UK temporarily and Covid Visa Concession Scheme (CVCS) for those who left the UK before 17 March 2020.
The updated guidance provides further clarifications and concessions about applications made on the basis of family or private life and for those whose visa expired whilst outside the UK due to travel restrictions.
Concessions:
Access Visa and Immigration services – deemed as an essential public service and will continue to operate safely under local and national restrictions.
Students – possible reuse of fingerprints for those applying from within the UK.
Fiancé(e)s or proposed civil partners – can now apply for extensions of stay for a further 6 months if their wedding or civil ceremony has been delayed or request additional time to stay, also known as 'exceptional assurance'.
Minimum income or adequate maintenance requirements – enabling applicants who experienced a loss of income up to May 2021 to rely on income from employment from a period immediately before the loss of income due to coronavirus and counting income during a period of furlough at the usual full rate of pay. It also states that losses of income due to Coronavirus between 1 March and 31 May 2021 for applicants relying on self-employed "will generally be disregarded" for future applications.
Tier 1 (Entrepreneur) – no longer need to employ at least 2 people for 12 consecutive months. Can be made up of multiple jobs of someone across different months as long as equivalent to 2 full time jobs. It also allows 2 years extension where it has not been possible to employ staff for 12 months by the time of visa expiry if meeting the requirements.
Specified documents – possible relaxation of the requirement to provide specified documents if applicants cannot provide them due to Coronavirus, though applicants may be asked to submit specified documents after the date of submission.
English tests – Booking a test at most of the approved English Testing Centres in the UK is now available as centres are deemed essential public services. Can apply for an exemption if the test centre was closed or was unable to travel to it due to coronavirus.
Visitors – request additional time to stay (exceptional assurance) if unable to leave the UK before visa expires. May apply from within the UK to regularise status, whereas would usually need to apply for a visa from home country. Applicant must meet all other requirements of visa route being applied for and pay application and immigration health surcharge fees where applicable.
Earlier versions of this guidance confirmed that those in the UK whose leave expires between 24 January 2020 and now 31 July 2020 can apply from within the UK to switch to long-term visas until 31 July 2020 where they would usually have to apply from outside the UK.
This provision's extension has meant we have been able to assist a number of clients in the UK visiting family members to apply in-country for longer-term stay as family members where they would usually have had to leave the UK to apply from their home country.
NHS Workers & dependants (partner and children under the age of 18) – may be eligible for a free extension to their visa for a year if eligible and will not have to pay the Immigration Health Surcharge.
Caught outside the UK and leave has expired before returning – application under the Covid Visa Concession Scheme (CVCS) available to those who left the UK with valid leave before 17 March 2020 and intended to return to the UK and make an application for Indefinite or Further Permission to Stay, but was unable to do so before the leave expired because of travel restrictions related to coronavirus (COVID-19). This concession will be available until 31 March 2021.
If applying to enter the UK or remain on the basis of family or private life but was unable to travel back to the UK due to coronavirus travel restrictions and leave has expired, a short break in continuous residence will be overlooked if leave expires between 1 March 2020 and 31 May 2021 with period counting to.  The next application must be made as soon as possible, otherwise arrangements to leave the UK must be made.
Unanswered questions
There are many questions still left unanswered, however. For example:
How will the Home Office assess the income of self-employment whose profits are variable or seasonal or are in their first year of trading and so can't show what their usual income would be per year?
How flexible will the Home Office be about specified documents? The guidance says that "in some cases" they will be able to decide an application without these. It's interesting that for applications made under the EU Settlement Scheme the Home Office are able to check the National Insurance and tax records of applicants and only if those don't provide sufficient information will request additional documents yet applicants for a partner or other dependant visas must provide specified documents to prove earnings in the UK. Will the Home Office now also check these against National Insurance and tax records?
What about the Life in the UK test that those applying for Indefinite Leave to Remain must pass? There is no mention of any exemption from taking this unlike the English test. Instead we understand that the Home Office will give applicants more time (240 days reportedly) to take this once they submit their applications, although this isn't stated in any published guidance.
Fees
A big consideration for many will be the fees too. For example, to extend leave as a fiancé(e) or proposed civil partner for 6 months costs £1033, the same as applying for an extension of stay for 30 months in the partner route. Those applying in-country for partner or other family route visas must pay the Immigration Health Surcharge which is currently £1560 and potential UKVCAS fee of £69.99 on top of this. These additional overheads are unlikely to have been budgeted for by those who came to the UK to just visit or to get married here.  Visitors to the UK, as well as fiancé(e)s and proposed civil partners, cannot work in the UK so won't be able to raise any extra funds needed to meet the necessary fees.
Required Income Level
What if you cannot meet the income requirement for a partner application 6 months prior to the loss of income due to the coronavirus and not income dropping before 6 months of employment? What message does that give about the Home Office's willingness to be flexible and reasonable? Does it mean they are willing to separate some families where the required income level has dropped because of the coronavirus?
Uncertainty continues
This is a constantly evolving situation and is creating additional uncertainty to many. We will update this page as new guidelines emerge so please bookmark it and check back regularly.
You can check the updated guidance here: https://www.gov.uk/guidance/coronavirus-covid-19-advice-for-uk-visa-applicants-and-temporary-uk-residents
We understand that the continuing uncertainty is causing those with temporary immigration status in the UK great anxiety, on top of that which the Coronavirus pandemic is causing for us all. It is difficult to keep on top of the frequently changing Home Office guidance and changes to procedures with some visa application and Life in the UK test centres now reopened while other services remain closed globally.
We can help you find the best option for you and your family at this time. We provide accessible and clear advice to enable you to make an informed decision and can assist you with the whole application process.
Contact
If you have any queries relating to visas or general immigration questions, please contact our team on 0191 232 9547.