Increase in UK Immigration Fees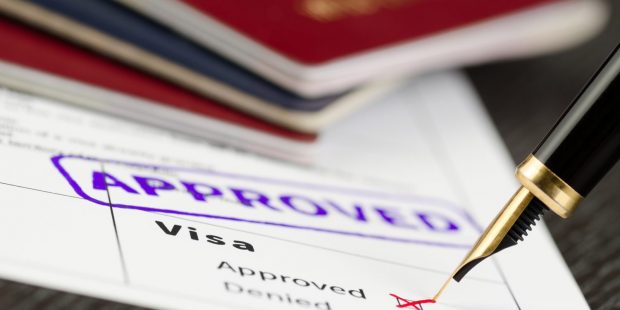 **Updated 27 September 2023**
The Home Office have announced changes to their fees for applications made from Wednesday 4 October 2023.
There has been no announcement yet on when the Immigration Health Surcharge will increase but this is anticipated to be from late 2023 / early 2024.
Most fees are being increased, for example:
Applications made outside the UK
Visit visa 6 months – increase of £15 to £115
Settlement (partner / child) – increase of £308 to £1846
Skilled Worker CoS 3 years or less – increase of £94 to £719
Student – increase of £127 to £490 (so now the same as in-country fee)
Priority service (non-settlement) – increase of £250 to £500

Applications made inside the UK
Indefinite Leave to Remain – increase of £481 to £2885
Naturalisation – increase of £250 to £1500 (£1580 with Citizenship Ceremony fee)
Skilled Worker CoS 3 years or less – increase of £108 to £827
Super Priority Service – increase of £200 to £1000
Some fees remain the same or have been decreased e.g.
Applications made outside the UK
Settlement (other dependant relative) – fee still £3250
Priority service (settlement) – decrease of £73 to £500
Applications made inside the UK
Student – fee still £490
Extension Leave to Remain – fee still £1048
Sponsor Licence – fees still £536 / £1476 (depending on sponsor size)
---
Increase in Immigration Fees to pay public sector workers: an unfair deal?
On 13 July 2023, the Prime Minister Rishi Sunak announced that public sector pay rises would be funded partly by substantial increases in immigration charges.
UK businesses urge Rishi Sunak to reverse rise in visa fee for skilled workers | Financial Times (ft.com)
As expected, people applying for UK visas to join family in the UK or to work/study here are worried about the increase of what are already eye watering sums that must be paid.
Which UK immigration fees are increasing?
Application Fees
The increase to fees across the UK immigration system will cover most areas of immigration. There will be a 15% rise in Visit visa and Skilled Worker visa fees, despite UK Visit visa fees ranking amongst the highest in the world.
There will also be 20% increase in fees for:
Settlement
Certificate of Sponsorship fees
Immigration Health Surcharge
The Immigration Health Surcharge is a mandatory charge payable so that visa applicants have access to NHS care in the UK. It is paid upfront for the duration of the visa alongside the application fee by applicants applying to enter or stay in the UK for 6 months or more, whether to join family or work or study here.
The full rate will increase from £624 to £1,035 per year. The discounted rate for students, children and youth mobility visa holders will increase from £470 to £776 per year.
There are a few categories of applicants, who are exempt:
British citizenship or settlement applicants
EU Settlement Scheme applicants (Pre-Settled or Settled Status)
Health and Care Worker visa applicants
Changes to other fees
The Government also announced some simplifications to the system:
The £19.20 biometric enrolment fee will be abolished
The £161 for transfer of conditions fee will be abolished
Fees will no longer be charged for amending details on physical documents such as name, sex marker, nationality and photograph
Fees will also be abolished for like-for-like replacement of a Biometric Residence Permit where the document has expired
The fee for priority services will be the same price whether applicants are applying from inside or outside the UK
When will the UK immigration fee changes come into force?
It is anticipated that Parliament will review the required Regulations to implement the increases after their summer recess and then for the fee changes to be implemented in Autumn 2023.
Can UK immigration applications be made early to avoid the higher fee?
We are receiving enquires from potential applicants understandably keen to try to avoid paying the higher fees if possible.
When an application is not subject to a visa expiry date or there is not a need to accrue a specified period of residence to be able to apply, then it could be submitted sooner, in order to avoid paying the increased fees. For example, an application from overseas to join a spouse in the UK may be able to be made sooner. However, an application for settlement where a period of 5 years' residence must be accrued to be eligible cannot be made earlier.
Companies looking to recruit overseas workers would do well to review their recruitment needs promptly and ahead of the changes in order to save money paying higher fees to sponsor Skilled Workers.
Contact Us
If you have any queries or wish to seek advice on visa applications, please contact our specialist business and personal immigration team on 0191 232 9547.