When can previous convictions impact new relationships?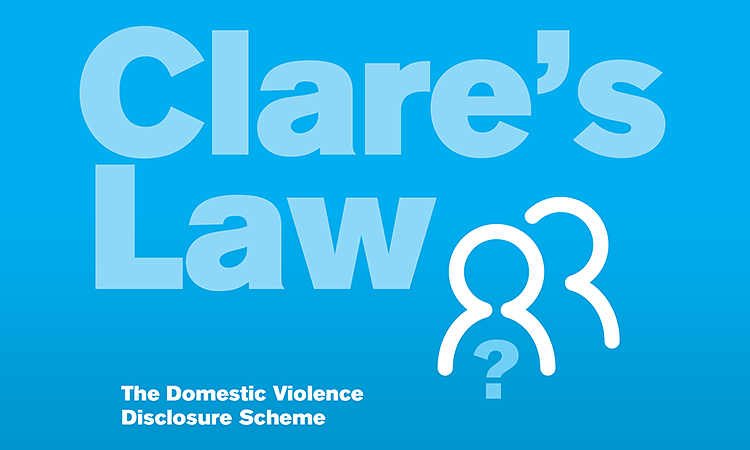 Something Old and Something New
When can previous convictions impact new relationships?
Previous convictions represent highly sensitive personal data and are ordinarily confidential, disclosable only in very limited circumstances. However, under the Domestic Violence Disclosure Scheme, it is possible for police to disclose a person's previous convictions for violent or abusive behaviour to their partner, or a concerned third party. But this undoubtedly raises questions, such as what information could someone find out? And, more importantly, who could they go on to tell?
What is the Domestic Violence Disclosure Scheme?
Also known as Clare's Law, the scheme allows someone to make formal enquiries with police about a new or existing partner if they're worried they may have a violent past. The request could also be made by a friend or a family member who has concerns for the safety of a loved one.
The aim of the scheme is to allow someone to make an informed decision about whether or not they wish to be in a relationship if their partner does have a history of violent or abusive behaviour.
If a request is made, what information could be disclosed?
Previous convictions and cautions for violent or domestic-related offences could be provided. Furthermore, if other agencies (such as probation or the prison service) have important information regarding someone's background, this could also be disclosed. Ultimately, if police hold information which could suggest that someone poses a risk of harm to their partner, this may be disclosed.
If there is no information to suggest that the person poses a risk of harm to their partner, or there is no record for violent offences, then it is unlikely that a disclosure would be made.
What about convictions for non-violent offences?
Clare's Law deals primarily with convictions for violent or abusive behaviour. For other serious offences, such as sexual offences, there is a separate disclosure scheme, Sarah's Law. It may be the case that whilst someone doesn't have violent convictions, police do have access to information indicating a pattern of worrying behaviour. In these cases, police may provide advice and support to protect from future harm, although it's not clear whether or not this would involve making a disclosure.
After a request is made, will the information automatically be provided?
No, police have to undergo proper procedure to decide whether or not the information should be disclosed.
The starting point for them to consider is whether or not a person is at immediate risk of harm from their partner. If they are, police will take action to protect them, although this does not mean they will disclose the information.
If there is no immediate risk of harm, police will usually meet in person with the person seeking the information to find out the reasons behind their application. Police may also liaise with other agencies to get as much information regarding the subject of the application.
Once the necessary enquiries have been made, police will evaluate the information and will only disclose if it is necessary, proportionate and lawful to do so. They must weigh up whether the risk posed to the person is sufficient to provide them with highly sensitive data about another.
If a third party is requesting the information, they may never receive disclosure. A disclosure is usually only made to someone who is in a position to prevent abuse from happening.
If a disclosure is made to a partner or third party, who can they tell?
Police will only make a disclosure to the applicant, or to someone who is in a position to protect them from immediate harm.
The general position is the person who has received the information cannot tell anyone else. Previous convictions are highly confidential and police will only disclose if they are confident the person receiving the information is not going to tell other people.
The information is only being provided to protect someone from a potential risk of harm from their partner, it is not being provided to damage the subject's reputation amongst friends and family.
Police will only agree to the information being shared in the following circumstances:
·         To keep the other person safe.
·         To use the information to keep any children involved safe.
·         To find out what support is available.
·         To obtain advice on how to ensure the person is safe.
If the information is shared without the police's permission to do so, the person doing so is potentially committing criminal and civil offences. It is an offence under Section 55 of the Data Protection Act 1998 for someone to 'knowingly or recklessly obtain or disclose personal data without the consent of the data controller'. Police have warned that they will take such breaches seriously and do seek to prosecute those who share this information.
If someone makes a request about me, will I find out?
You are unlikely to find out if a request has been made about you. The police don't ordinarily seek the views of the subject when deciding whether or not to disclose the information.
If you have concerns about a request regarding your background, contact our team of specialist criminal solicitors who will be able to advise you in further detail. We deal with a variety of domestic-violence related cases and can provide you with expert advice throughout proceedings.