Same Sex Marriage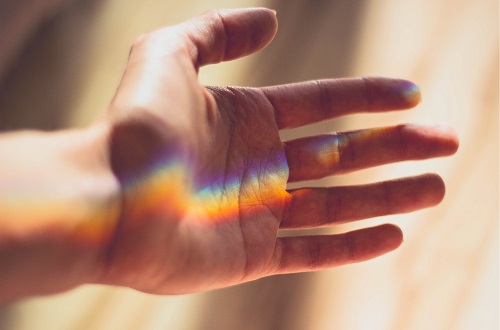 Same Sex Marriage
As Northern Pride Festival returns to Newcastle this weekend we take a look at the progress made for same sex marriage:  Here is a timeline of recent changes:
2004, same sex couples could enter into Civil Partnerships, this was reserved only for same sex couples
2013 – The Marriage (Same Sex Couples) Act was given Royal Assent in July 2013
2014 – Section 1 of the Act came into force on 13 March 2014. This means that in the Law in England and Wales, marriage has the same effect in relation to same sex couples as it does to opposite sex couples and in existing legislation, references to marriage and a married couple are to be read as including married same sex couples
2019 – Marriage between same sex couples has recently received some positive press, with MPs backing an extension of same-sex marriage to Northern Ireland. This doesn't automatically change the law in Northern Ireland, but it means that if Stormont isn't restored by 21 October, then it can go ahead without another vote on the matter
What are the legal formalities for same sex marriage?
You must be 16 or over, not already married or in a civil partnership, not closely related
If under 18, you need permission from parents or guardian
You need to give notice at your local Register Office at least 29 full days before the wedding day
Both of you must be resident in England or Wales in that registration district for at least 7 days before giving notice. Giving notice involves: Attending an appointment with the Registrar who will interview you to confirm your relationship is genuine (and not a sham, for example for immigration purposes) and they will tell you what proof you need. It includes giving details of where and on what date you intend to marry
Once you have given notice, the Registrar will display a notice of your intention to marry and if no one objects within 29 days a marriage schedule will be issued. You need the marriage schedule in order to get married
You must get married within a year of the notice otherwise you have to give notice all over again
Can a Civil Partnership be converted to a marriage?
Section 9 of the Act sets out the procedure for converting a Civil Partnership to a marriage
You can do this at a Register Office, an approved premises, or religious premises that permit same sex marriages (approved premises or religious premises can include a ceremony).  Find your local Register Office
You will need to sign a 'conversion into marriage declaration' and this can be done at your local register office
To convert with a ceremony, you can contact an approved premises, and then discuss the wording of the ceremony with the person conducting it
You don't need witnesses to convert a civil partnership to a marriage, but friends and family can attend if you opt for a ceremony
Are there any restrictions on where we can get married?
Under the terms of the Act each religious organisation must 'opt in' i.e. choose whether to offer same sex marriages within their premises
The Church of England and Church in Wales are excluded from this – they are not allowed to opt in – so you can't get married in a church or chapel of the Church of England or the Church in Wales
Register Offices and approved premises such as hotels have no restrictions on conducting same sex marriages
Other things to consider:
Wills
You should consider making a will to ensure that proper provision is made for each other and any children, and that Inheritance Tax Issues can be properly managed.
Buying property together
It's important that you are clear in what shares your property is owned, especially if you have made unequal contributions to the deposit. Our property team can advise you about this.
We have a team of lawyers and support staff here at David Gray who can support across our full range of services, however we understand there may be special considerations for the LGBT community.
Contact us at lawyers@davidgray.co.uk or complete the contact form and we will get back in touch.