Careers
Working at David Gray Solicitors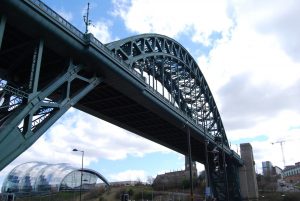 At David Gray Solicitors LLP we hold a firm belief that all of our employees have a vital part to play in delivering excellent service to our clients, thus maintaining our local and national reputation and growing the business.
Specific vacancies are detailed below but we continually welcome speculative applications.  Applicants should apply in strictest confidence to Debora Sanderson using the form below/sending a CV and covering letter.
David Gray Solicitors LLP is an equal opportunity employer.  We are committed to the recruitment and employment of individuals on the basis of their qualifications, skills and experience for the work they are to perform.  David Gray Solicitors LLP recruit, employ, train and promote employees regardless of an individual's sex, marital status, civil partnership status, sexual orientation, colour, race, ethnic origin, nationality, religion, age or disability.
Once selected, we offer a comprehensive four week induction programme where you will spend time in each of our  departments.  We have an open, friendly culture and you can be assured a good North East welcome.
Staff Benefits
The list of benefits you can expect at David Gray include:
Holiday entitlement (22-27 days non-Fee Earner contract, 27-32 days Fee Earner contract)
Maternity Pay (18 weeks full pay, 8 weeks half pay for staff with 18 months of continuous employment)
Paternity Pay (2 weeks full pay)
Pension scheme (matched contributions up to 5% including death benefit for staff with 12 months of continuous employment)
Sickness pay (up to 20 days)
Childcare vouchers
Cycle to Work scheme
Discounted conveyancing and free wills for staff
Paid emergency time off for dependants
Early finishes on Fridays
Staff parties/gatherings/social events
Travel schemes e.g. POP cards
'Christmas Club' Savings Scheme
Holiday Purchase Scheme
All applicants are requested to complete and return an equality and diversity monitoring form available HERE.
Work Placements
We offer a limited number of work placements per year.  Our placements for 2017 are now full. If you would like a placement for 2018 please send a covering letter and CV to our Recruitment Team by the end of November 2017.
Training Contracts

We are accepting applications for training contracts starting in September 2018 from November 2017. Please email the recruitment team with a CV and covering letter in November if you wish to apply. Shortlisted applicants will be contacted in Spring 2018 regarding interviews.
Latest Vacancies
There are currently no vacancies at David Gray.
Related Media