Family fall outs are not just for Royalty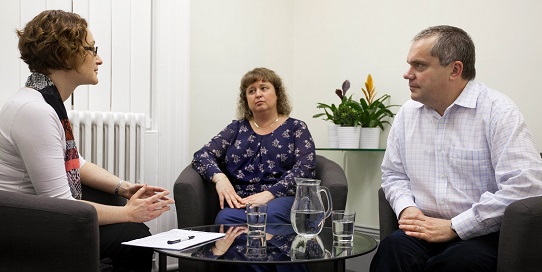 What can I do when my relationship with family members has broken down?
Another day and another headline about the fractured relationship between Prince Harry and the Royal Family. We are hearing more and more allegations each day about the breaking down of the relationship between father and son, and between the brothers, and it seems from the media reports and interviews by the Prince, there is a little chance of reconciliation on the horizon.
Family fall outs
As a family lawyer, I am often contacted by grandparents, aunts and uncles and other family members who are affected by conflict within their family. These clients are unable to see other members of their family, such as grandchildren and nieces and nephews. If parents divorce or separate, their anger at the situation may spill on to other family members and contact between the children and other family members is affected. Sometimes, people simply fall out and stop speaking to one another.
Keep children out of it
Where is safe to do so, children should be encouraged to have relationships with members of their extended family. It provides them with a sense of identity within their family. If children have previously spent a lot of time with family members and this is suddenly taken away, this can cause distress to the children. They will not understand why things have changed so much and may feel the other adults in their life no longer care about them.
If you find yourself in a situation where you have fallen out with members of your family, you should set aside your feelings about the other person and focus on the children who may be affected by the breakdown of the relationship. If you are unable to deal with repairing the relationship between yourselves or agreeing arrangements for children to spend time with other members of the family, you could consider asking a third party to help work things out between you, such as another family member who you both trust. Alternatively, you could attend family mediation to attempt to discuss the issues between you and help you reach a solution which focuses on the needs of the children.
Advice on family fall outs
If matters cannot be resolved between you, you can seek legal advice from a family law solicitor for example, if you are a grandparent seeking to have contact with your grandchildren. Your solicitor will attempt to resolve matters outside of Court and suggest alternative methods of resolving your dispute. Your solicitor will also be able to advise you in relation to making an application to Court if matters are not resolved by negotiation or another dispute resolution method.
Contact us
If you require any advice in relation to family law issues, you can contact our experienced family law team on 0191 2329547 to make an appointment, email louise.law@davidgray.co.uk or complete a contact form.