Top Solicitors in Newcastle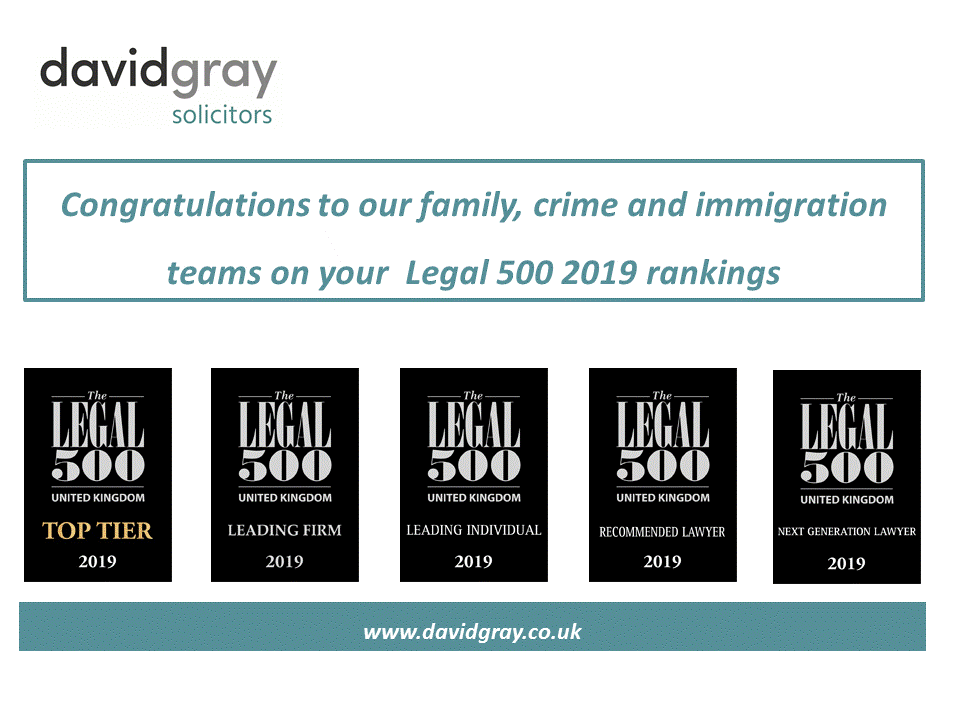 David Gray Solicitors has once again been ranked as a Top Tier firm in the prestigious Legal 500 2019 directory.
The Family and Crime Solicitor teams were ranked as Tier 1 departments in the North of England category.
The crime team are recognised in both the fraud and general crime areas with Head of Crime and Partner Brian Hegarty once again cited as a Leading Individual.
Meanwhile, the team of family solicitors are recognised in the Private Client Family North category and are described as 'excellent with a longstanding reputation.'
Head of Family and Partner Lucy Mead is described as 'calm and informative' while managing partner Elspeth Thomson is regarded as 'Highly professional and handles matters sympathetically.'  Fellow Partners Lesley Monkhouse (children) and Mary Shaw (mediation and divorce related finance matters) are also mentioned within the listing along with Claire Hunter as a 'next generation lawyer.'
In a notoriously difficult category, Partner and Head of Immigration Bryony Rest is noted for her 'honest and straightforward advice' when assisting clients with immigration matters in the Employment category (tier 5).
Congratulations to all!