I am a family solicitor with almost 25 years experience of representing family members in legal cases. I am also the managing partner of David Gray Solicitors LLP with responsibility for the strategic planning and operational running of the firm.
I have represented children, parents, step-parents and adopters in adoption cases and have a thorough understanding of this complex area of law.
I have spent many years representing people experiencing domestic abuse and I am very sensitive to the issues involved.
As a Higher Rights Advocate, I enjoy representing my clients in all levels of the family court. I take time to listen to what is important for my clients and do my best to use the law to help them achieve their aims. I know the law can sound complicated and I try to explain things in a way that people can understand easily. I know that having a family legal problem is very stressful and I try to make things as easy as I can for my clients.
I am an accredited arbitrator (children's issues) and member of the Institute of Family Law arbitrators. 
I hold the following accreditations and memberships :
elected national committee member of Resolution which represents over 6000 family justice professionals throughout the country who are committed to the constructive resolution of family disputes
co-chair of the Resolution  legal aid committee.
member of the Association of Lawyers for Children
accredited as a member of the Law Society Family Panel and the Children Panel
accredited by Resolution as a specialist lawyer in the areas of private children law and domestic abuse
I am named as a key individual with Chambers and Partners, and a leading individual in Legal 500, the key independent legal directories.  The Legal 500 said:
2013 the "brilliant" Elspeth Thomson delivers "simply outstanding advice and service"
2014 the "personable" Elspeth Thomson is "well-regarded"
2015 Elspeth Thomson has "a firm grip on case law relating to children"
2016 Elspeth Thomson is "highly regarded and a clear leader in the field"
2017 Elspeth Thomson is "a clear leader in her field"
2019 'Highly professional' managing partner Elspeth Thomson 'handles matters sympathetically' and stands out for her expertise in adoption law including adoptions with a foreign element.
I am often asked to comment on legal issues in the media and have appeared on BBC2's  Newsnight, Radio 4's Women's Hour, Law in Action and Radio Newcastle; a selection of which is shown below.  I read Law at Cambridge University and qualified as a Solicitor in 1994.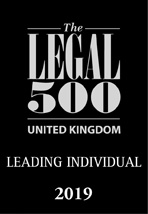 Elspeth on The Jeremy Vine Show, BBC Radio 2 discussing the Domestic Abuse bill (21.01.19)
Elspeth on BBC Radio 5 Live discussing the Alfie Evans case (27.4.18)
Elspeth on Share Radio (30.1.17)
Elspeth on BBC Radio 4 Woman's Hour (30.12.16)
Elspeth on BBC Radio 4 Woman's Hour (15.9.16)
Elspeth on BBC Radio London (4.5.16)