Magistrates Court Solicitors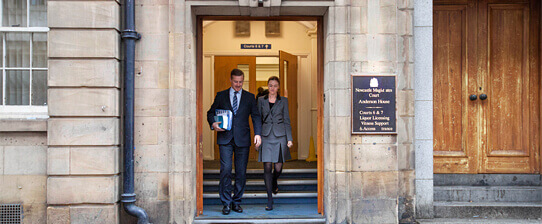 Magistrates court solicitors. Our lawyers are specialists in criminal law, road traffic or motoring offences. We are based in Newcastle upon Tyne and South Shields, and offer representation throughout the North East. Our solicitors have many years experience and represent defendants across the full range of criminal offences.
Top ranked in the North East "outstanding practice advising clients on a broad range of criminal matters"  Chambers Guide ranking the best law firms and lawyers
All criminal offences start in the magistrates court. The majority of cases remain there but some end up in the crown court. This is because the matter is so serious it can only be heard there, or the offence is of a type where the defendant is given a choice about where he wishes to be tried.
Our expert Magistrates court solicitors will guide you through the process providing the best quality advice and representation. Whether you need representation for a trial, guilty plea or advice on what to do.
We can assist at every stage of the criminal justice process.  Contact us for advice as soon as possible. If you have been charged by the police or received a Postal Requisition to attend court, contact us for immediate advice.
Contact our Crime team at our offices in Newcastle upon Tyne and South Shields.